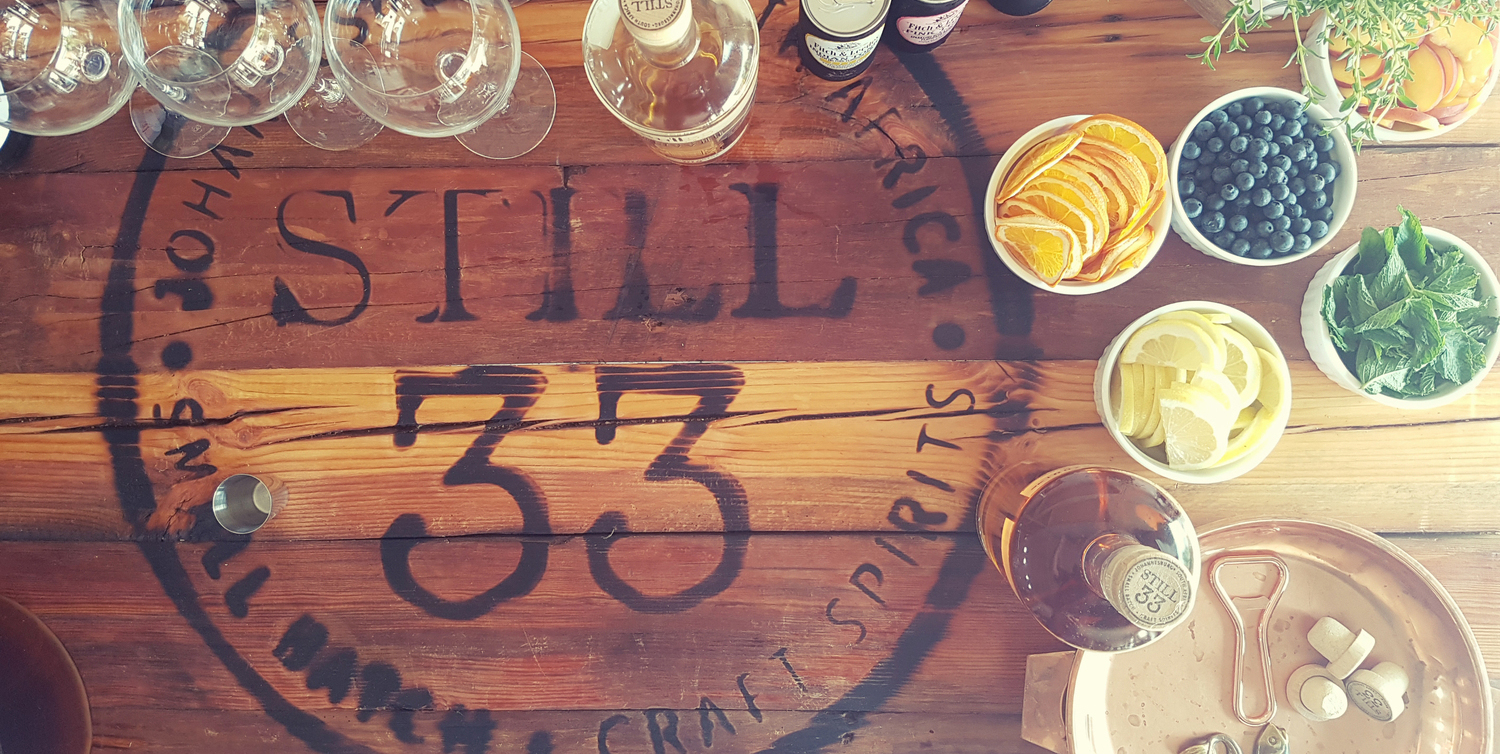 At Still 33 we aim to create fresh versions of classic spirits by using local botanicals and South African flavours together with modern distilling methods. Our mission is to craft and sell premium spirits for people to share in celebration.

Today, in South Africa, craft distillers embrace this spirit of challenging the established spirits market which is tightly controlled by a few large distillers. We do this through innovation and creativity in methods and flavours. And passion for the spirits we create. We use distinctly South African flavours, such as Rooibos and citrus fruit, in creating our spirits.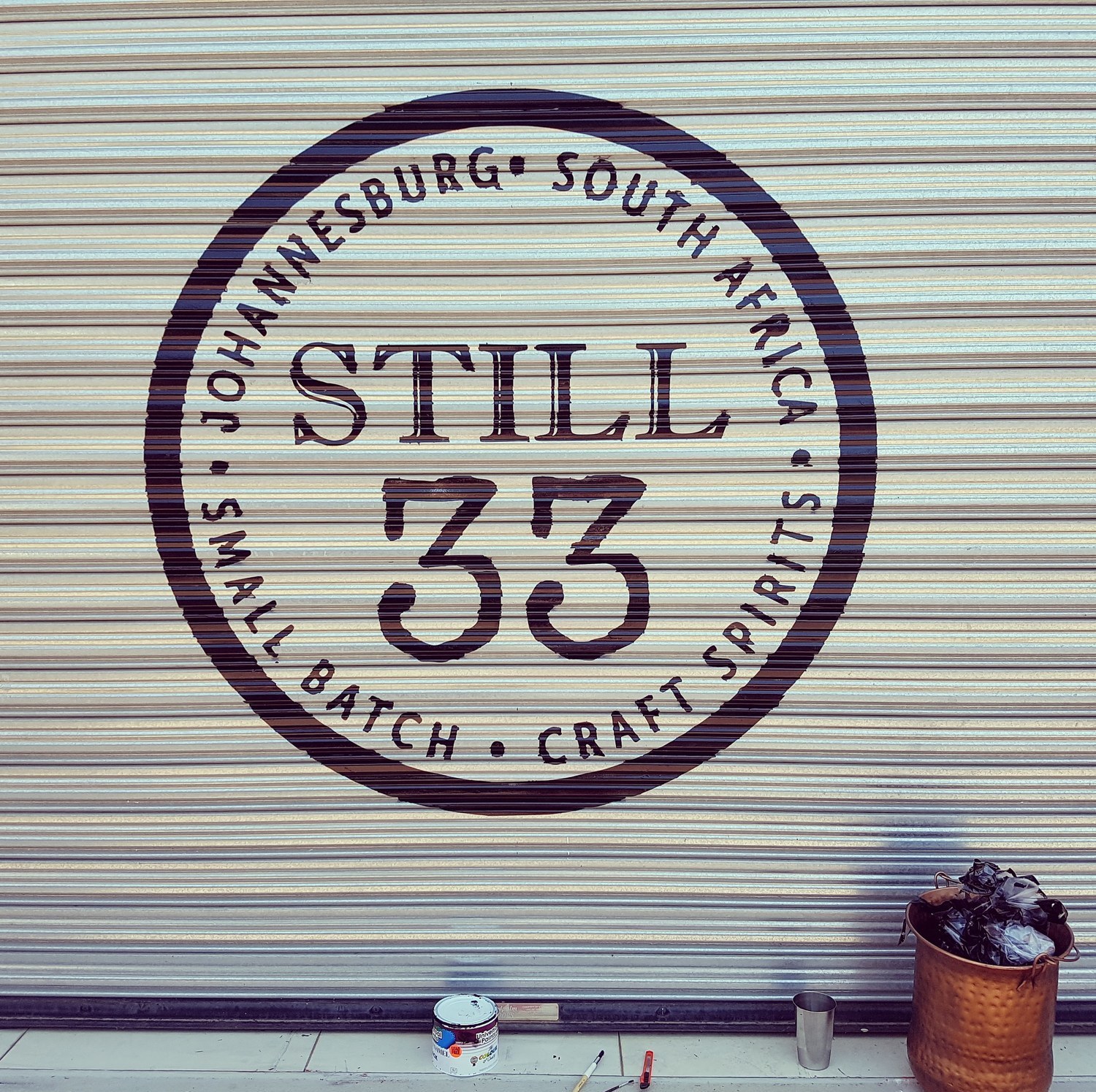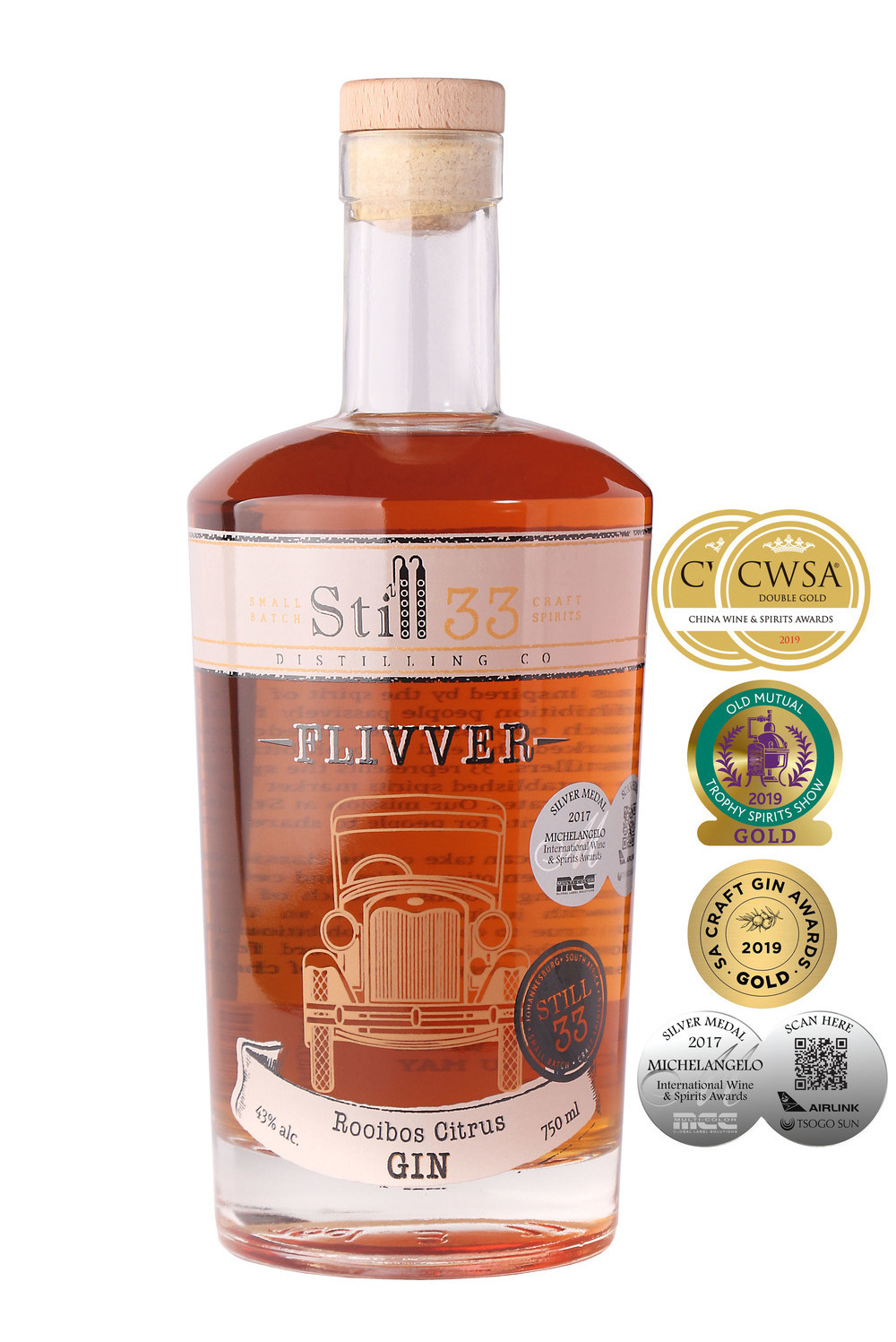 Staying true to our anti-prohibition style, our Gin is named using a prohibition era slang word for an old Ford (Flivver), which was the bootleggers' vehicle of choice in the era of illegal moonshiners and backwoods stills.
The main botanicals of Juniper berries, Rooibos tea, Grapefruit, Lemon and Coriander are prominent and easily identifiable in our Gin. The citrus provides a fresh flavour which comes through easily on the nose along with the juniper berries. The rooibos is comforting and subtle, with the colour of a freshly brewed cup of tea adds a sense of familiarity. Coriander adds a hint of spiciness to make it an interesting and well-rounded gin.
Flivver is a South African take on the classic, with flavours and botanicals that evoke emotions of comfort, joy and celebration. A classic pairing with mint, blueberry and lemon enhance the sweetness in the citrus. While a garnish of rosemary or thyme enhance the earthy rooibos and juniper combination. It should be paired with a good quality tonic or enjoyed neat with just a simple slice of lemon or grapefruit.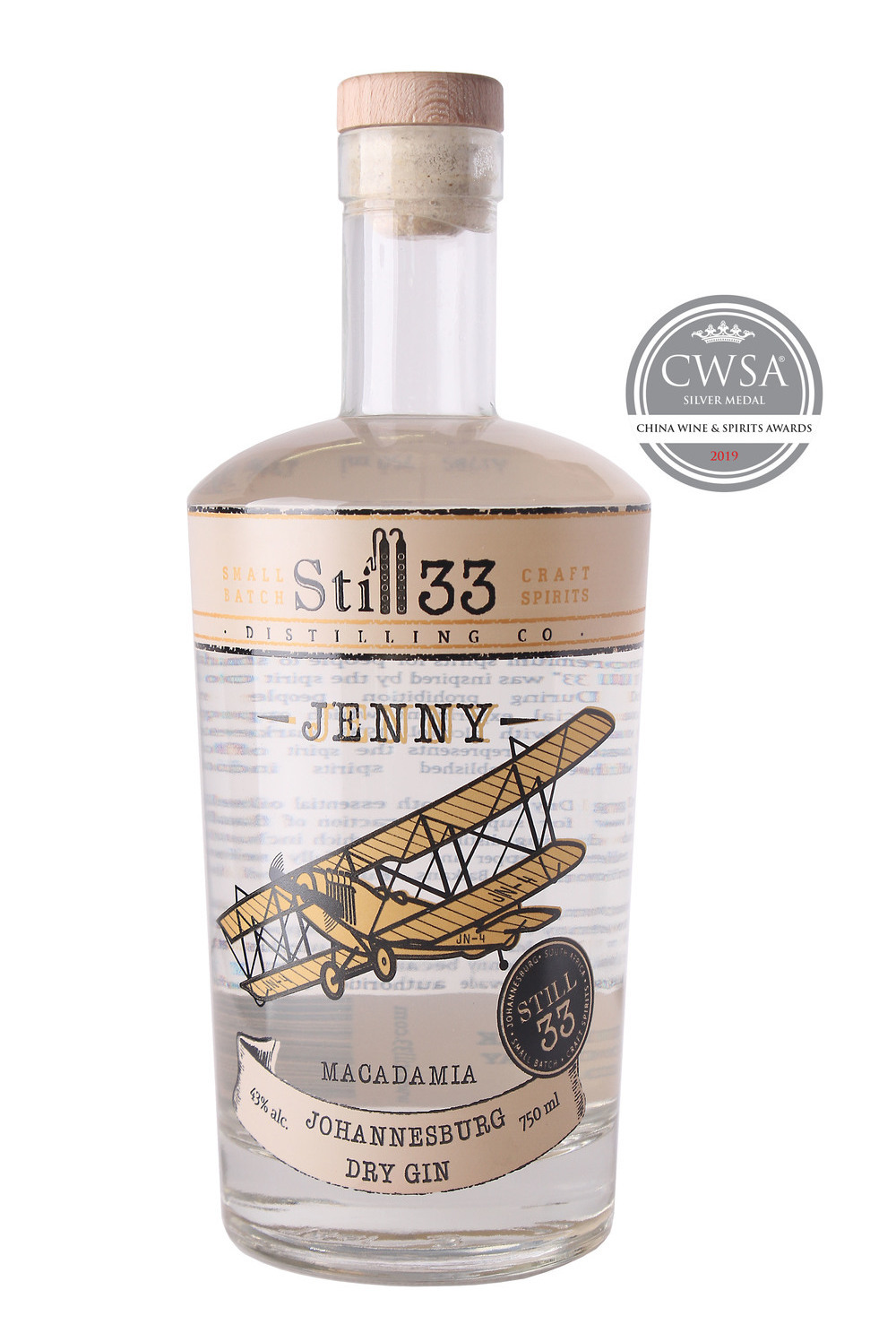 Macadamia Nut, Johannesburg Dry Gin
"Jenny" is our Johannesburg Dry Gin. Smooth essential oils from the Macadamia nuts allow for superior extraction of flavours from the other botanicals during distillation, including almond, grapefruit, coriander, pepper and a carefully selected blend of juniper berries from the Balkans, Bulgaria and Italy.
The Curtiss Aeroplane company manufactured the designated JN-4, but the common nickname was "Jenny" with an open-topped four appearing as a 
Y.
The Jenny was the most prevalent bootlegger's plane due to Army surplus sold to civilian pilots after World War I. It was difficult for authorities to catch bootleggers in the air between towns.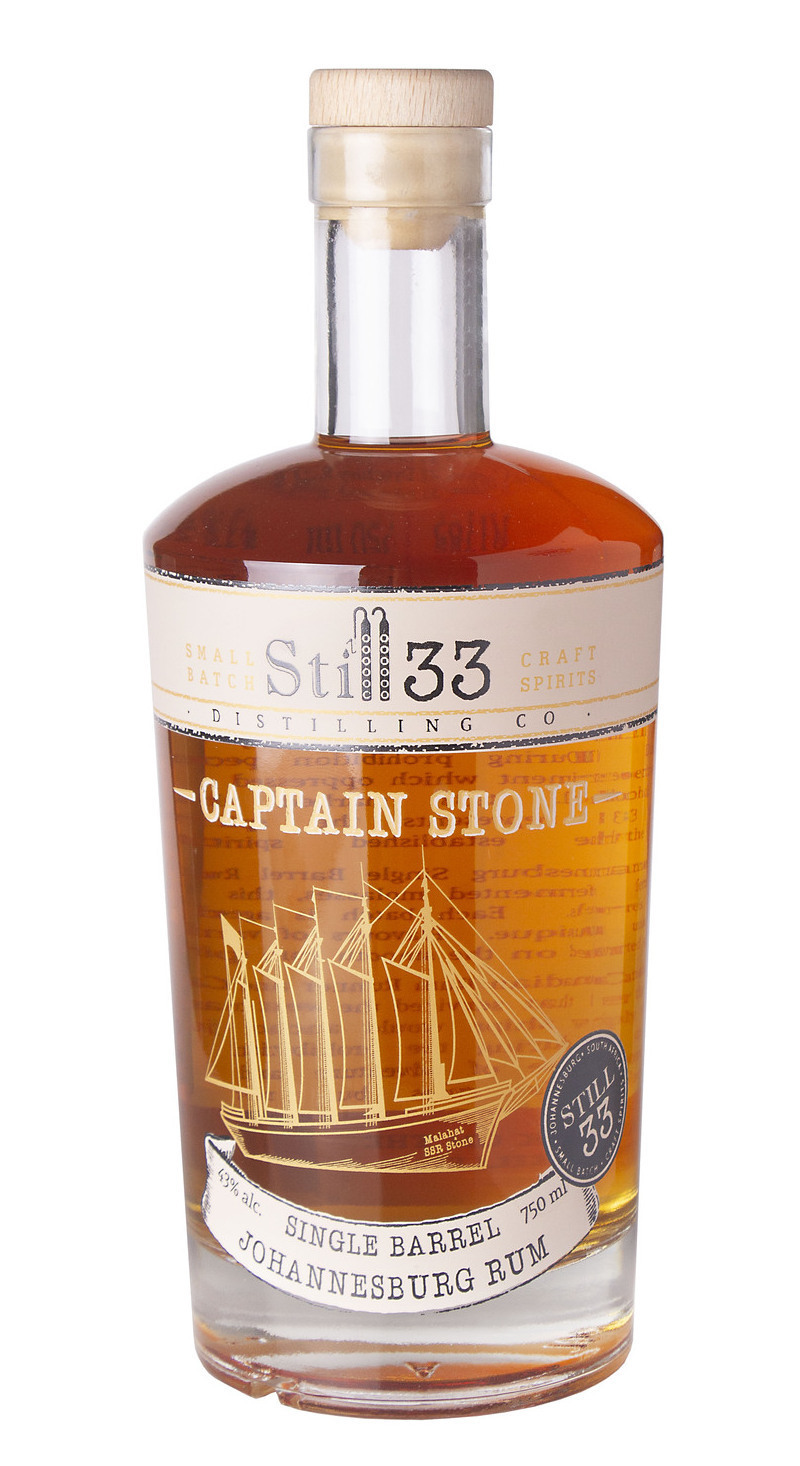 Johannesburg Rum, Barrel Aged
"Captain Stone" is our Johannesburg Single Barrel Rum. Distilled at high proof from slowly fermented molasses, this rum is aged in once used bourbon barrels. Each batch is aged in a single barrel, lovingly named and unique. Flavours of vanilla, oak and a gentle charcoal are imparted on the smooth rum spirit over time.
Stuart Stanley Stone was a Canadian Rum Runner and Captain of the Malahat, a five-mast schooner that serviced the west coast Rum Row. This was where the supply ships would anchor just off the American maritime border during the prohibition era. This rum is a salute to his sense of adventure and opportunism in breaking someone elses's rules but not his own.
Curtis van Biljon
Still 33

,

Unit 3 Barbeque Bend, 27 Dytchley Road, Barbeque Downs, Kyalami

,

Gauteng

,

1684

,

South Africa